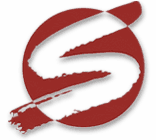 e3GRID - Efficiency of European Electricity GRIDs

Regulatory benchmarking of European Electricity Transmission System Operators (TSO) on behalf of the Council of European Energy Regulators (CEER) Workstream Incentive Regulation and Efficiency benchmarking (WS EFB) 2008

This page contains open information about the objectives, methodology and types of results from the e3GRID project.


The project e3GRID 2008 on European benchmarking of electricity transmission system operators for the Council of European Energy Regulators (CEER) Workstream on Incentive regulation and efficiency benchmarking, made possible thanks to the active participation of 19 national regulatory authorities (NRAs) from

Austria,
Cyprus
Czech Republic
Denmark
Finland
Germany
Hungary
Iceland
Italy
Lithuania
Luxemburg
the Netherlands
Norway
Poland
Portugal
Slovenia
Spain
Sweden
United Kingdom

and 22 transmission system operators (TSOs), i.e.

Verbund APG
Cyprus TSO
CEPS
Energinet.dk
Fingrid
Eon
EnBW
RWE
Vattenfall
Landsnet
Terna
Lietuvos Energija
CEGEDEL NET
TenneT
Statnett
PSE
REN
REE
Svenska Kraftnät
National Grid Electricity
SHETL
SPTL

The project (e3GRID) has been conducted intensively during the last eleven months of 2008, and this final reporting has been preceded by monthly meetings and two intermediate reports. In addition to the open general results, a confidential report is issued for a subset of NRAs agreeing mutually to disclose results. All project participants have also received detailed individual confidential summaries of the data used, intermediate steps in the calculations and the individual final results. The efficiency analysis for the TSOs is based on a combination of system science, engineering and econometrics.

The overall objective of the project has been to deliver static and dynamic cost efficiency estimates that are robust and comprehensible and can be used in a variety of regulatory applications, from informing a comprehensive performance assessment to parameters in structured periodic rate reviews, e.g. setting of X-factors.

The X-factor is, according to internationally accepted best practice, divided into a general productivity improvement factor (X) and an individual efficiency catch-up factor (Xi). The first corresponds to the real cost changes for structurally comparable operations by efficient operators during the period 2003-2006. The latter is based on a cautious estimate of the incumbent inefficiency in the controllable cost for the reference year 2006 and a period of adjustment to efficient operations.

The analysis is based on submitted data from the operators, including detailed cost and asset data, data for physical outputs and staffing, data for the physical, economic and technical context of the operators, statements of operator specific costs, quality indicators and data related to the use of infrastructure for transport and regional transmission. The data have been consolidated by comparing them with annual public or regulated accounts, and out of scope items not subject to benchmarking have been audited by external auditors or NRAs. Submitted data from TSOs and NRAs have been validated in several rounds based on technical and economic validation processes and pre-run and post-run analyses by both consultants, NRAs and TSOs.


SUMICSID administers the e3GRID project on this website that will be enhanced continuously.

The e3GRID project team from SUMICSID was lead by:
Senior associate Per J. AGRELL, prof. dr. pja@sumicsid.com
Senior associate Peter BOGETOFT, prof. dr. pb@sumicsid.com

Publications

Final report e3GRID 2008, public
Appendix to Final report e3GRID 2008, public


e3GRID Contact

All general questions regarding the projects may to be posed to e3grid@sumicsid.com , which assures forwarding to the correct person in the team.